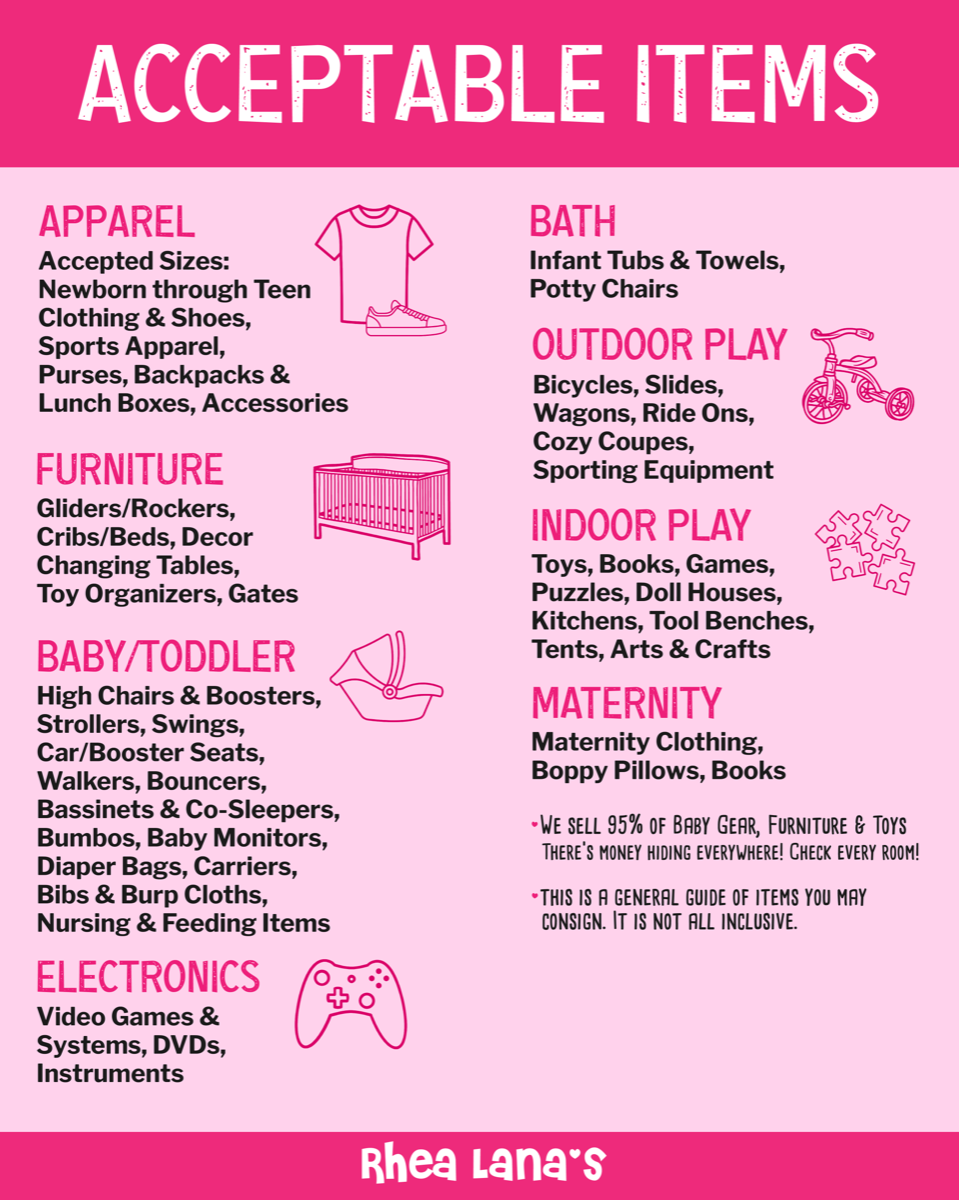 We Accept:
- Fall/ Winter Clothing - Baby equipment - Children's furniture maternity clothing & items, infant items, decor (infant - teen), toys (indoor and outdoor), games and puzzles, books (infant thru teen and maternity), backpacks and diaper bags, homeschool/learning materials, sports gear, dress up clothes.
***There are no limits, we just ask that you bring your very best----> All items brought to check in MUST be of high quality and very good condition or better!***
We Don't Accept:
Items that are stained, heavily worn, have an odor, have missing buttons, broken zippers or out of season or style will not be accepted. Lamps, Antiques, Collectibles, Dishes, Accessories, Decor that is not intended for a child's room. Toys that do not work or do not have working batteries.